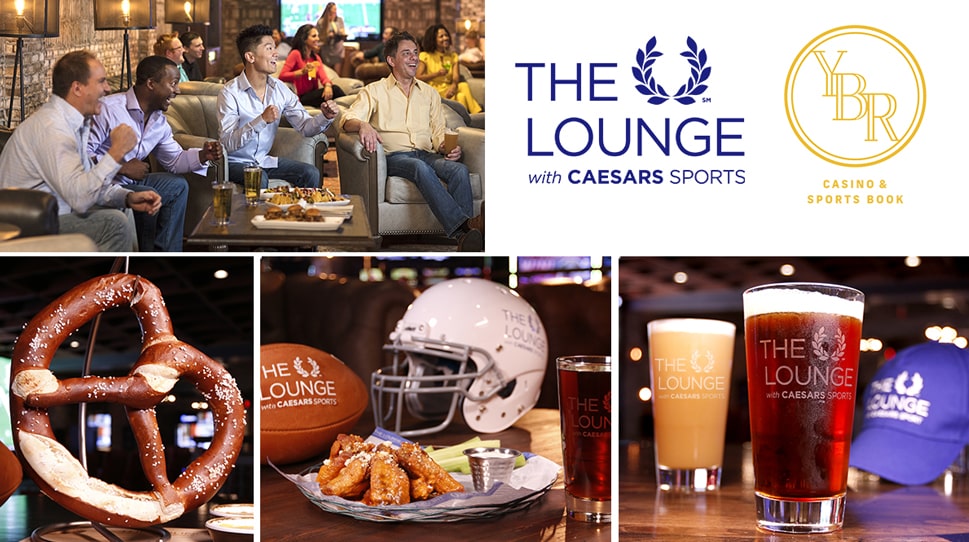 Bills, Giants Getting Early Action on Football Bets
After a long and hot summer, NFL football is finally back—good news for both fans and guests who like to wager on sports at the largest sports book in New York State.
During the first two weeks of the season in The Lounge with Caesars Sports, the excitement was palpable. Thursday and Monday night games drew a crowd, and the Sunday lineups attracted a steady stream of guests throughout the day.
Our seven VIP fan caves were hopping as well.
"People are ready to get back to watching and betting on football," said Justin Arnett, Director of Sports Book Operations. "There was a simmering. It felt like the excitement was about to bubble over, and then when the first games got going you could hear it in the crowd—everyone was so happy to be back doing what they love."
Judging from the rolls so far, guests certainly are excited about the local teams this year.
According to Justin, the sports book has seen the most action on the Buffalo Bills and the New York Giants to win the Super Bowl. Roughly 20 percent of the total wagers for the title were on the Bills.
Anyone who follows football even passively likely knows the two teams are in vastly different situations. While the talented Bills opened the season at 10/1 odds to win the championship, the struggling Giants opened at 80/1 odds. Still, Justin said he thinks fans see value in the Giants wager.
(By the way, if you're wondering about the New York Jets, just…don't.)
Super Bowl odds change every week, but barring a major injury to a key player, these futures odds aren't likely to change that dramatically over the next few weeks. That means there's still time to get in wagers at these general numbers. Bets can be made with ticket writers at the windows or the betting kiosks around The Lounge. Be sure to double-check all tickets for accuracy before leaving the book.