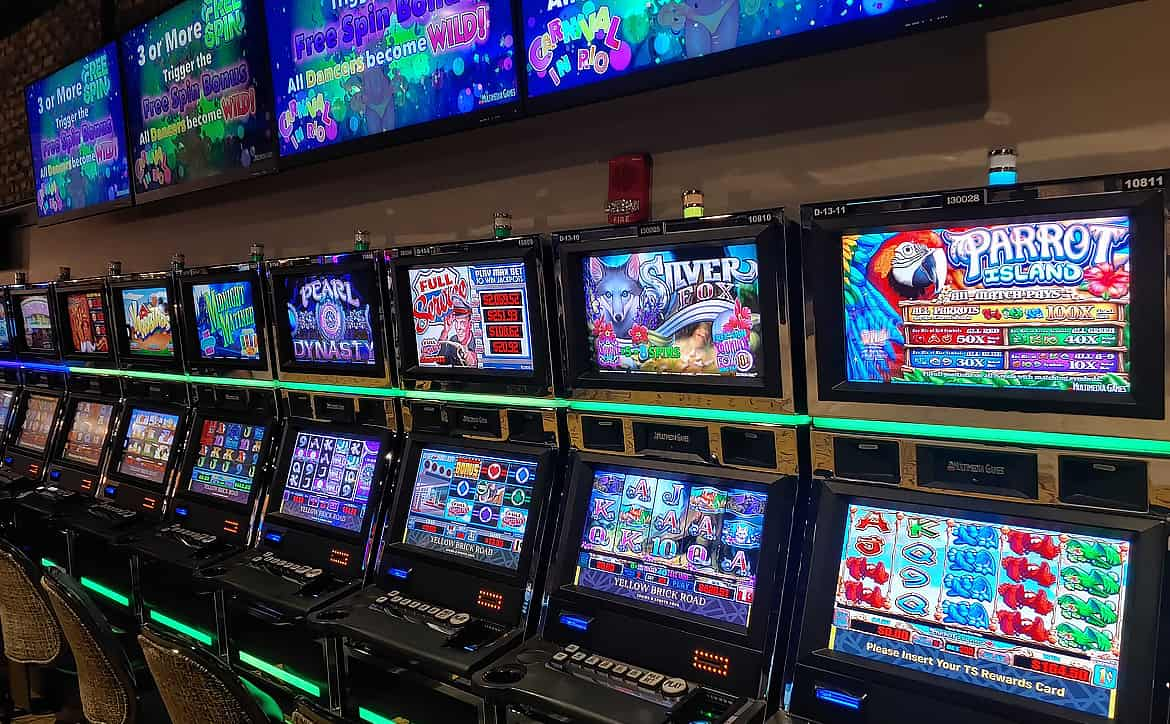 Slot Tournament Action Continues
Spring is tournament time, and the second month of our ongoing slot tournament with Everi is sure to bring excitement to the gaming floor—and earn several lucky TS Rewards Members wads of cash.
This month we'll have more than 180 people vying for a total of $10,000. The top 13 finishers win, with first place earning $3,500, second place $1,800, and third place winning $1,000. Participants also can win a chance to play in a bigger slot tournament at Turning Stone Resort Casino later this year.
According to General Manager Lynn Segars, the tournaments are like a bolt of energy on the gaming floor.
"Personally, I really like slot tournaments because they bring a lot of excitement to the floor," she said. "They attract a crowd, and everyone is cheering. Even if you're not playing in that round, you're cheering someone on. We have them down at the East End and there's always a buzz in the crowd as play unfolds. It's a great addition to the casino."
Lynn's rundown certainly proved to be true in February, when YBR Casino & Sports Book hosted the first of our Everi tournaments for the year. The event brought in guests from all over Upstate New York—some who had never visited before.
"People were really impressed with what we have here at YBR," said Lynn. "It was great to show off a bit and, at the same time, get newcomers excited about spending some time here and playing with us."
Monthly tournaments alternate every month between YBR Casino & Sports Book and Point Place Casino in Bridgeport. Turning Stone Resort Casino also is hosting its own monthly slot tournaments at which guests can win a total of $25,000 a pop.
Of course, there's more to these monthly tournaments than just a quick cash infusion—top winners will qualify to compete for a total of $100,000 in the final slot tournament at Turning Stone in September.
"If you like slots, these tournaments offer a great way to win a bunch of money," Lynn said.