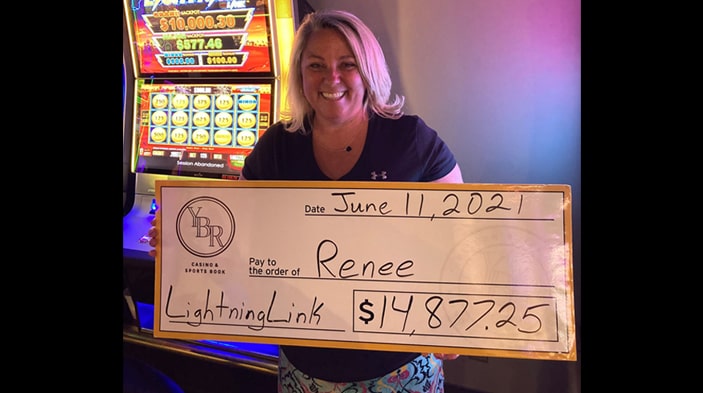 Small Bets, Big Wins
Hard-core gamblers are always looking for what they call "value bets," wagers that could potentially provide major return on a modest investment.
This past month, three slot players at YBR Casino & Sports Book found just that, and a whole lot more.
The winners, all native to Upstate New York, each made wagers of less than $2 apiece and converted the bets into five-figure wins that undoubtedly will change their lives. In one case, a modest bet netted $14,877.
Rene was the name of the guest who took down that jackpot—she did it on a Lightning Link machine where lightning did, in fact, strike. The two other winners were Elizabeth, who bet $1.75 on Diamond Trails and won $10,130; and an anonymous player who bet $1 on an Ultimate Fire Link machine for a payout of $11,378.
Put differently, three guests bet a total of less than $4 to win a total of $36,385.
These wins underscore something PPC regulars have been saying for years: You don't have to bet big to win big. They also prove that YBR—as well as Point Place Casino and Turning Stone Resort Casino, for that matter—are great places to find value bets, as well as the most popular slot machines on gaming floors today.