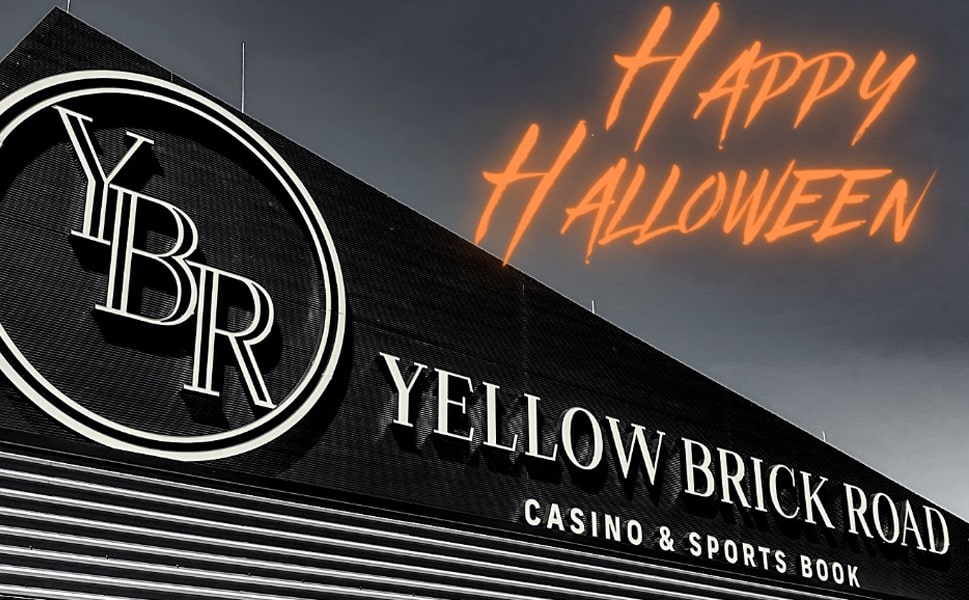 Hopping Into Halloween Season
Halloween looks different at Oneida Nation Enterprises properties this year, as a new casino promotion challenges guests to visit four casinos in four days for the chance to win serious prizes.
The campaign, dubbed "Haunted Hop," is a scavenger hunt-style promotion that kicks off Thursday, October 28.
Guests must visit PPC, YBR Casino & Sports Book, The Lake House at Sylvan Beach and Turning Stone Resort Casino by Halloween and earn 50 slot or table games points at each property to be eligible. If guests hit all four casinos and end at Turning Stone at some point on Halloween (that's October 31), they score $31 in free play.
There are rewards for smaller numbers of hops, too—guests who record two hops get $10 in free play, while those who record three get $20 in TS Rewards points for dining. (Guests who record just one hop get the benefit of the 50 TS Rewards points.)
"The 'Haunted Hop' is our attempt to make Halloween a little more memorable this year,' said YBR General Manager Lynn Segars. "It's a fun holiday for a lot of people—no matter how old they are."
Of course, the Haunted Hop isn't the only Halloween party on the calendar this month, as YBR will host live entertainment every weekend in celebration of fall. The concerts will culminate on the last weekend of the month (October 29-31) with live entertainment with DVD the Band.
"Halloween is a big deal in our industry," Lynn said. "Especially after everything we've all been through over this past year, we'll do our best to make this a holiday worth celebrating."