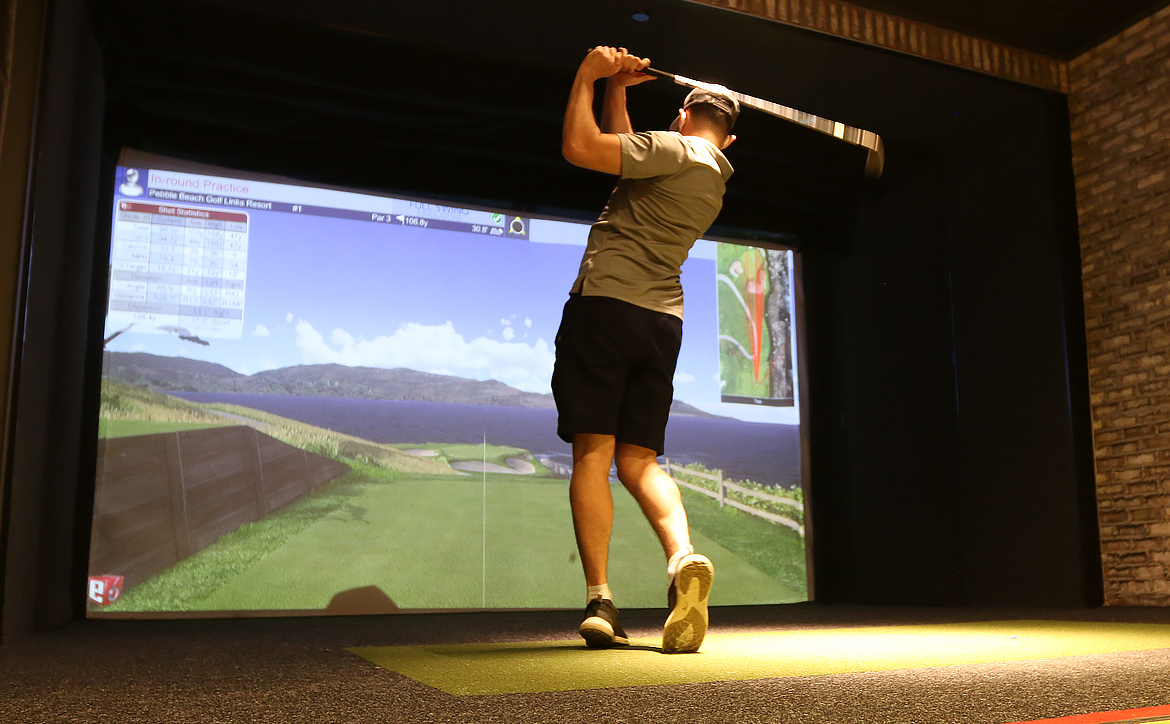 The Masters in Chittenango
Golf fans look forward to early April as the return of The Masters, the annual major golf tournament played at Augusta National Golf Course and one of the greatest events of the year.
This year's tournament will be held April 7-10.
Most of these fans plan their weekends around watching the tournament—either in The Lounge with Caesars Sports at YBR Casino & Sports Book or at home. This year, thanks to the marvels of virtual reality, guests can play similar courses, too, all without ever leaving Chittenango.
Spectacular courses like Augusta National are preloaded into Topgolf Swing Suite, which YBR Casino & Sports Book offers as one of the diversions in the East End of the casino.
The attraction enables guests to leverage virtual reality to play dozens of golf courses all over the world.
According to General Manager Lynn Segars, this means guests who book time in the Topgolf Swing Suite can play these international courses just like the pros.
"It's as close as you can get to the real thing without actually being there," said Lynn, who gets excited to watch The Masters every year. "The Masters is the only major golf tournament played on the same course every year, so the course itself is a bit of a bucket-list item for golf fans."
The Topgolf games are without question the most sophisticated virtual reality version of top-rated courses.
Perhaps the only downside to playing a virtual versions of these Augusta National-like courses is the spoils—once you beat your friends in the Topgolf Swing Suite version of the courses, you won't receive a green jacket to wear around the casino.
Unless, of course, you bring your own. Which we recommend wholeheartedly.