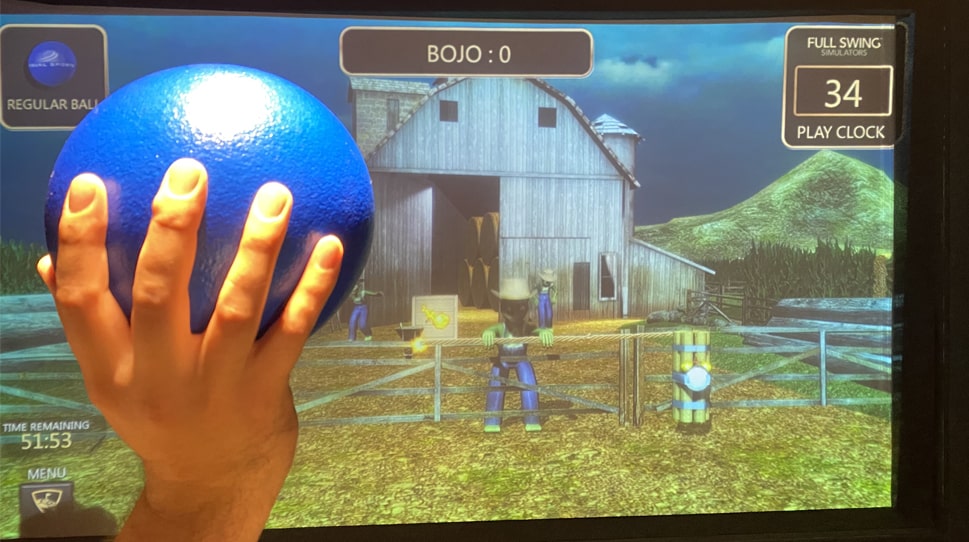 Spooky Fun as Halloween Nears
Hair-raising adventures abound in October, as Halloween draws ghouls and goblins out of the shadows to engineer spooky fun.
YBR has several Halloween-adjacent diversions worth experiencing to make the most of this vibe.
Perhaps the best way to celebrate the season: Zombie Dodgeball at the Topgolf Swing Suite in the East End. In this virtual game, a phalanx of zombies invades a series of backdrops including a farm and an amusement park. Your mission: to use the rubber balls that come with the suite as weapons and peg the zombies before they eat you.
Don't let the far-fetched apocalyptic premise of the game fool you; this contest can get incredibly intense if you're playing with friends who are as competitive as you are. (It's especially fun if you challenge fellow players with bets for real money.)
Another fun option on that side of the casino: Creature Feature, a special monster-packed game on the bowling monitors with five frames of bowling and one throw per frame.
If you're into gaming, one hair-raising approach to Halloween might be playing three-card poker, four-card poker, or pai gow poker totally blind. This means you ante in for a hand without looking at your cards—a risky proposition, considering that you could technically receive cards so lousy that you'd rather surrender your initial bet before betting more to continue.
Win or lose, often the drama of playing blind can be overwhelming, especially if the experience requires the dealer to set your hand according to house rules (like in pai gow).
One final option for leaning into Halloween-themed diversions this year: All Hallows' Eve food and drink.
YBR food and beverage outlets are offering up Halloween-themed goodies for the entire month. In some cases, this might mean a pumpkin-spiced latte or drink. In others, it can be as elaborate as harvest-flavored cocktails garnished with spooky spider rings and more. Ask your servers and bartenders for the latest and greatest specials and be prepared to be frightfully delighted by their replies.