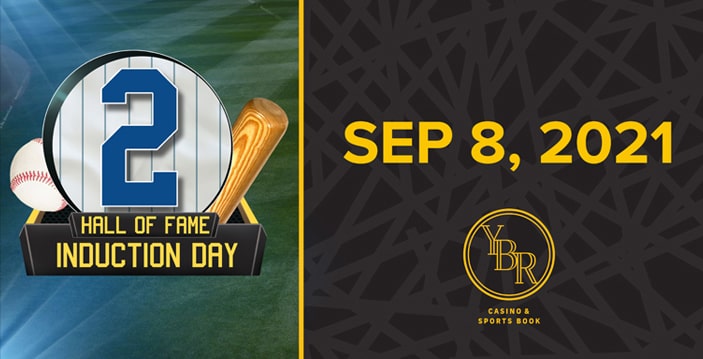 YBR Celebrates Jeter Day
When a New York legend gets inducted into the Major League Baseball Hall of Fame up the road, the largest sports book in New York State pulls out all the stops to celebrate.
That explains why YBR Casino & Sports Book will be throwing a massive party later this month in honor of former New York Yankees Shortstop Derek Jeter's unanimous selection and induction into the hallowed halls of Cooperstown.
To celebrate The Captain, we've planned fun and exciting specials and promotions.
Some of the promos play off the No. 2 he wore during his 20-year career with the Yanks. Like $2 draft beers and $2 off appetizers in the sports book. And a special 2-leg parlay for the Yankees game that night. We're also selling two hours at The Lanes @ YBR for the price of one (a savings of $30) and two hours in a Topgolf Swing Suite for the price of one (a savings of $50).
Other promos are designed to honor the four-time World Series Champion from Kalamazoo, Michigan, in different ways.
The themes for the weekly Wednesday Sports Trivia Night in The Lounge with Caesars Sports will be Jeter and the Yankees—two topics about which many locals undoubtedly are experts.
YBR guests who share photos of themselves in Jeter or Yankees gear and tag the casino on social media also will automatically be entered to be win some prizes.
"It's not every day that one of the most beloved local sports heroes gets inducted into that sport's hall of fame, so we're really trying to make the event into something special that everybody can enjoy," said General Manager Lynn Segars. "Even if you're not a baseball fan, even if you don't know anything about baseball, you'll be able to enjoy and experience the excitement."