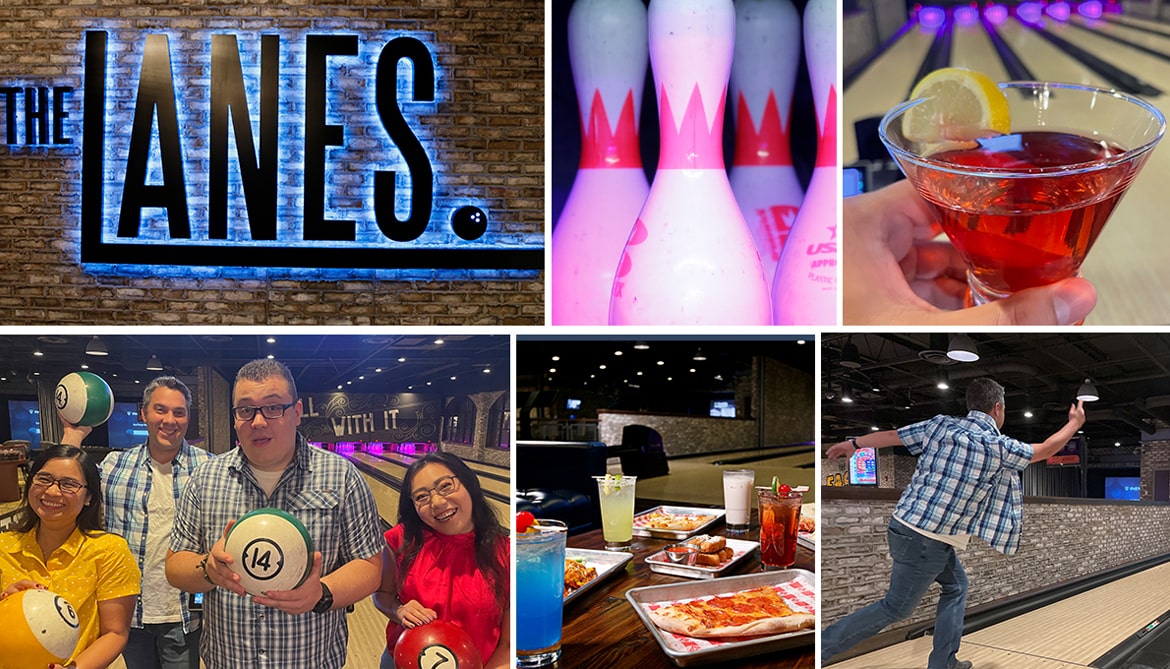 Life in the Fun Lanes
The six bowling lanes at the East End of our property—we call them The Lanes—might just be the hottest spot in YBR Casino & Sports Book this holiday season.
Our Tuesday night mixed league sold out within hours, and we're now using all six lanes for the intense (but fun, of course) competition that will culminate with a league champion after frames are counted on December 28.
Demand for open play has skyrocketed, too; all six lanes are open the other six days every week.
"There are many ways to have a great time at YBR, but there's something about the experience of bowling on those lanes with your closest friends—it's really special," said General Manager Lynn Segars. "People love the action. They love the music. They love the fact that the bar is right there next to you, along with a pit full of table games. It's just a great night out."
As Lynn suggested, there are several factors and characteristics that make The Lanes cool.
For starters, the lanes offer traditional ten-pen bowling at its best—a rarity in a region where duckpin and candlepin have taken over in recent years.
Second, the lanes play a bit like a nightclub. We have funky lighting (and sometimes disco lighting on special weekend events). We have great music. We have food and beverage service. Players can cheer each other on from the comfort of tufted couches.
Finally (and this may come as a surprise to the uninitiated) our scorekeeping computers from Brunswick Bowling bring a world of modern-day fun to the age-old chore of marking down spares and strikes. While these computers track who's bowling what, they also offer a bunch of other electronic diversions, including Angry Birds, the game of HORSE, and silly camera games.
"Sometimes you'll walk by and see people roaring with laughter because of something they just did on the computers," Lynn said. "We're happy to provide that as an extra for guests."
Our lanes open at noon on weekends and 4 p.m. every other day (again, except Tuesday). Lace up your shoes and meet us there.