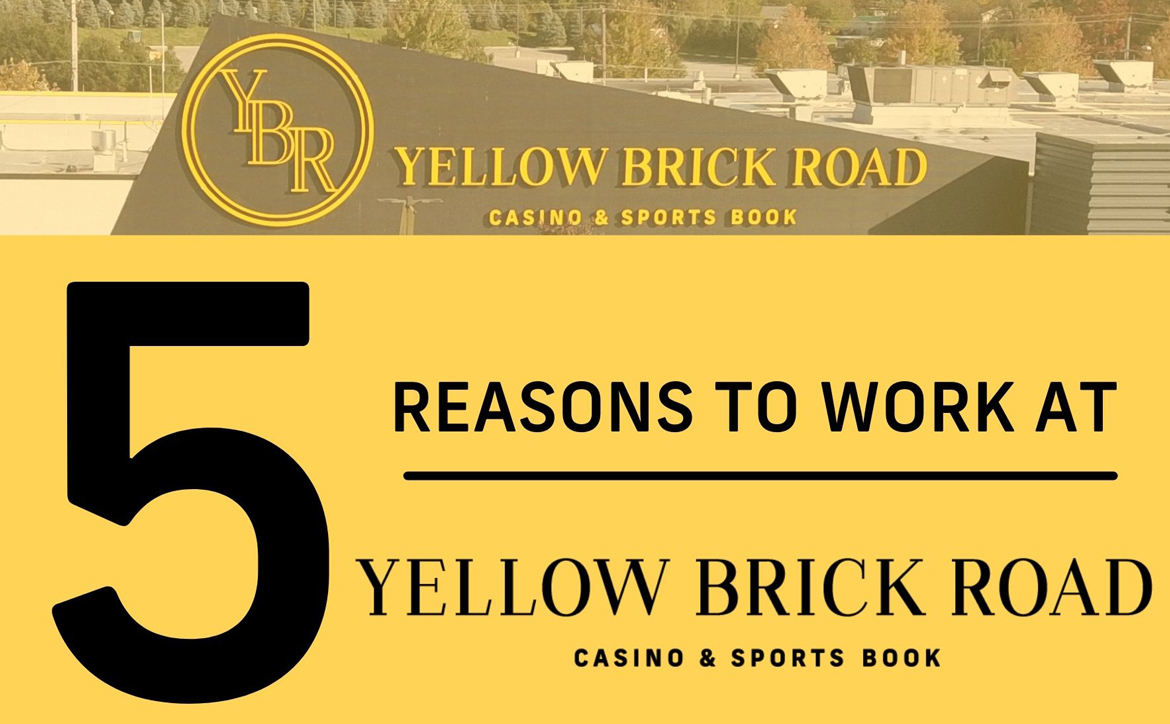 5 Reasons to Work at YBR Casino & Sports Book
There's no question that Oneida Nation Enterprises is one of the best (and biggest!) employers in Upstate New York. Our parent company takes care of its employees and works to cultivate among team members a sense of camaraderie and family.
We follow in these footsteps at YBR Casino & Sports Book, offering current and prospective employees a host of reasons to come and join our team.
General Manager Lynn Segars recently outlined five benefits to working at YBR Casino & Sports Book. Here are her picks.
Pay and benefits
YBR Casino & Sports Book offers industry-leading wages across the board. If you recall, Oneida Nation Enterprises announced back in November that it would be raising starting pay for all housekeepers to an industry-leading $18 an hour and starting pay to $17-$20 an hour for a variety of culinary positions, including cooks and cashiers. Our parent company's benefit package is top-notch as well, with a generous 401(k), vision, dental, and college tuition reimbursement based on the number of hours worked.
Learn from the best
When you work at YBR Casino & Sports Book—or anywhere within ONE, for that matter—you get to work at some of the premier destinations in Upstate New York and to train alongside the best in hospitality and gaming. Many of our team leaders have sharpened their teeth in Las Vegas and Atlantic City. Here at YBR, our own general manager, Lynn Segars, worked in A.C. and Louisiana before coming to Chittenango.
Flexibility
Employment at YBR Casino & Sports Book revolves around you and your schedule, always. When new hires come in we work with them to build a schedule that works with their busy lives. Our goal: To keep everyone happy.
Employee discounts
Another huge bonus of working at YBR Casino & Sports Book: Employee discounts. These discounts cover food purchased in our restaurants, as well as select concert tickets at our entertainment venues across the enterprise.
Opportunity
Finally, working at YBR Casino & Sports Book or elsewhere within ONE affords employees the opportunity to work in a dynamic environment—an environment where there is an accepted and omnipresent philosophy to evolve constantly. This kind of commitment to excellence is not found easily in the workplace. It is one of the things that makes our workplace so special.