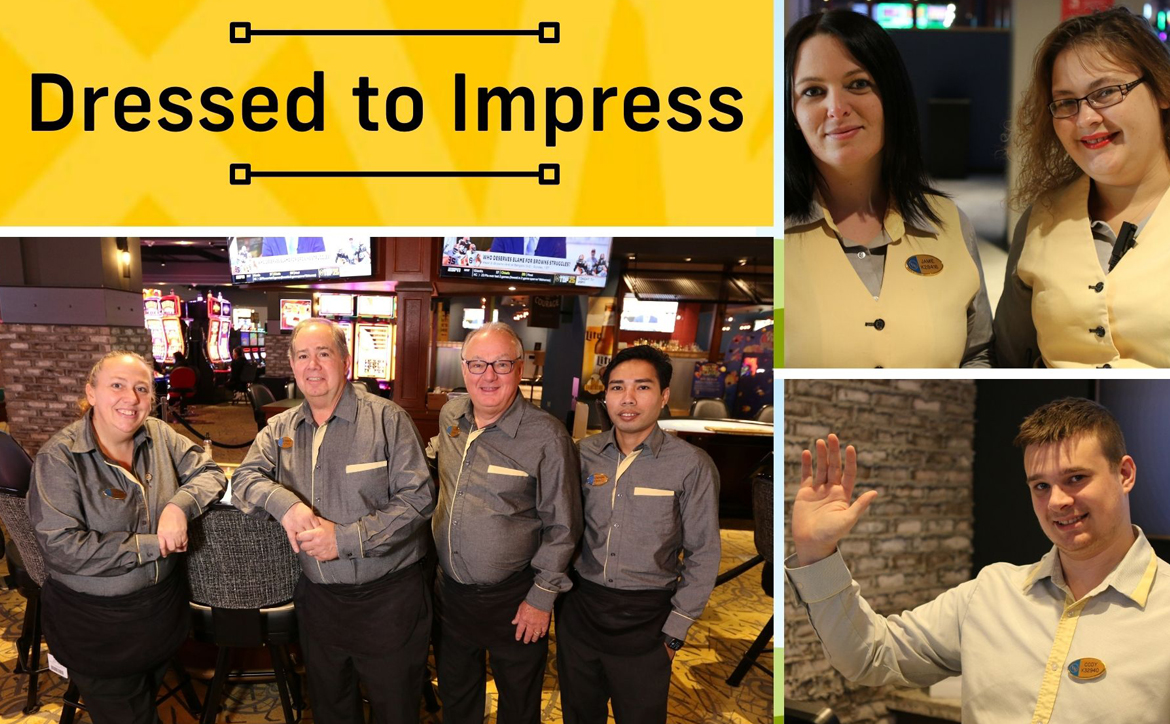 Dressed to Impress
While the uniforms here at YBR Casino & Sports Book might not be as recognizable as the blue-and-gold sweaters of the National Hockey League's Buffalo Sabres, our outfits serve a purpose—and keep employees comfortable, too.
"We really wanted the uniforms to be a source of pride," said General Manager Lynn Segars. "Something that our people would be honored to wear, while still being functional, of course."
Uniforms differ by job throughout the casino.
Dealers, for instance, wear black pants, white button-down shirts, and vests designed to allow for flexibility and freedom of movement. Over in The Lounge with Caesars Sports, ticket writers wear dark slacks and light shirts, while servers have the same combinations with different colors. In the slot department, employees follow a similar approach.
Lynn and her team got a bit more creative in selecting uniforms for employees who work at our restaurants.
For those working in the kitchens, the vibe is simple: Jeans or khakis with polo or button-down shirts and aprons over the top. For cashiers, jeans are acceptable, so long as they're not ripped, and they look professional.
"We really tried to come up with something that was comfortable and fun and still fits within the atmosphere of the property," Lynn said. "We didn't want employees to be too constricted, and we didn't want uniforms that would leave them feeling too hot or too cold, so we went for simplicity and function above all else."
Lynn added that having all employees in particular departments wear uniforms with variations of the same theme helps build camaraderie—a big part of the overall employee experience at YBR.
Looking forward, as the management team considers changes and updates to the YBR uniform program, Lynn said the group will continue to focus on comfort and function over form, fit, or appearance, always keeping employees front-of-mind.
"Our team members spend eight or more hours of their days with us here at YBR," she said. "We want them to wear clothes that fit well, are comfortable and enable them to do the jobs we've hired them to do. Uniforms are important, yes. At the same time, I think it's important to remember the people wearing the uniforms are what really counts."