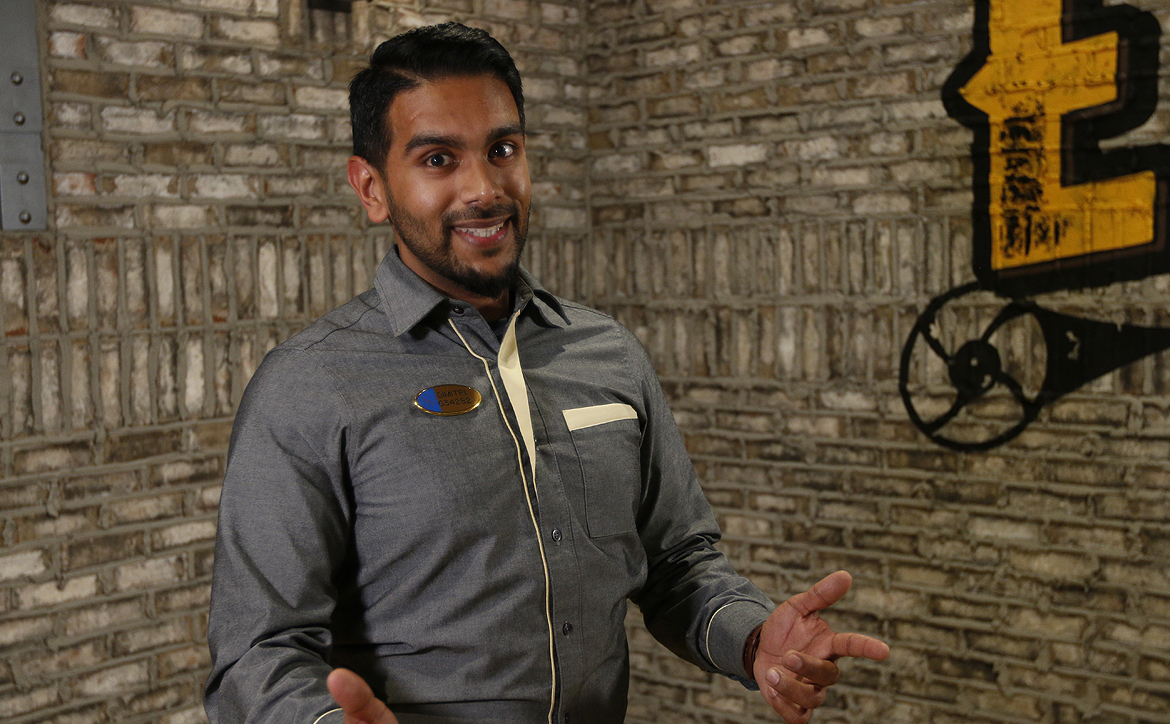 Movin' On Up (and Around)
One of the most exciting benefits of working at YBR Casino & Sports Book (and for Oneida Nation Enterprises) is the opportunity to work in a variety of different positions.
Within the company, we refer to this as mobility, because it makes it easy to move around.
None of our people embody this idea better than Dimitri Gomez. We've spotlighted Dimitri in these pages before, but his story bears repeating. When he joined the team at YBR, Dimitri was a cashier at Wicked Good Pizza. The 27-year-old transitioned into a role as a blackjack dealer and just recently completed dealer school to run roulette games as well.
"I had never stepped foot into a casino before working at YBR, and now I'm dealing blackjack and roulette," Dimitri said. "The entire journey has been unbelievable for me. What other job will allow you to come in and pay you to play games every day?"
The sky's the limit for Dimitri—he could go on to learn more games, become a pit boss or floor manager, and maybe even someday advance beyond that.
For now, however, he knows: We've got his back.
General Manager Lynn Segars said this is a key part of our commitment to mobility—this notion of communicating to employees that we want them to feel comfortable moving into other roles as they progress in their respective careers. (For more on Lynn's personal story, see above.)
"It's such a different experience when you come to work and you know that your company wants you to succeed, when you know they're willing to work with you to give you the opportunities and experiences to spread your wings," Lynn said. "That's something I really appreciate about working for Oneida Nation Enterprises; they understand that sometimes people want to try new things."
The best way to be considered for mobility once you start working at YBR? Tell your supervisor. The process requires time, research, and a solid plan. It also requires regular check-ins; sometimes new roles in new departments simply don't work.
At the end of the day, our commitment to mobility is about keeping our employees happy and engaged. It's a way of life here at YBR. Come see for yourself.