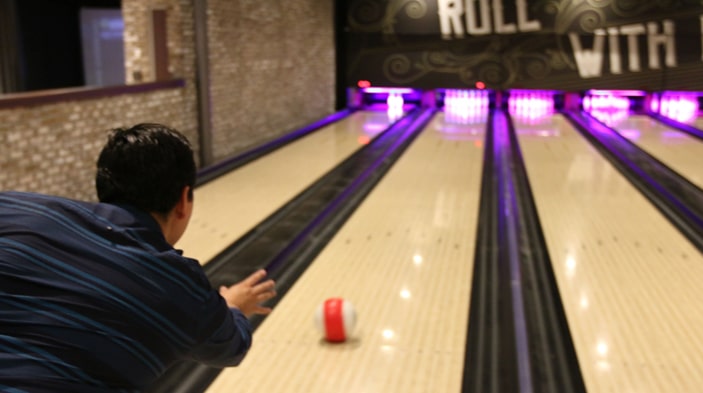 Buzz About Bowling
Balls and pins are flying again at The Lanes at YBR, as guests are celebrating the opening of the East End.
That means the six lanes at the far east end of the casino are hopping, especially on weekends.
According to General Manager Lynn Segars, The Lanes are seeing more action now than at any point since the start of the COVID-19 pandemic—a welcome sign that guests are eager to get back to indoor fun as we move into fall.
"It really is a great way to spend a few hours," Lynn said. "Even if you've never thought of yourself as a particularly good bowler. The whole East End is a great place to come with family or friends, have some food and drinks, and relax while you're having a good time bowling, golfing, playing table games or all of the above."
The bowling is ten-pin, and each lane allows for up to six players. We have shoes for players to rent, just like any other bowling center. We also started selling socks—just in case you roll in barefoot.
There are other benefits. The technology that runs the lanes facilitates games within the games as well, giving players a chance to play video games between frames and snap and edit pictures they can match to their bowler profiles.
Guests pay by the hour instead of by the game, so you can linger and play as long as you like.
Also, because the East End is adults-only, the vibe in our bowling area is more mature. F&B outlets offer table service, and we have live music on Friday and Saturdays starting this month. With the Party Pit mere steps away, you can even run over and place a bet on roulette or play a hand of blackjack while you're waiting for your turn to throw.
With the recent spike interest at The Lanes, we recommend making reservations if you know when you'd like to bowl. See you on the hardwood!