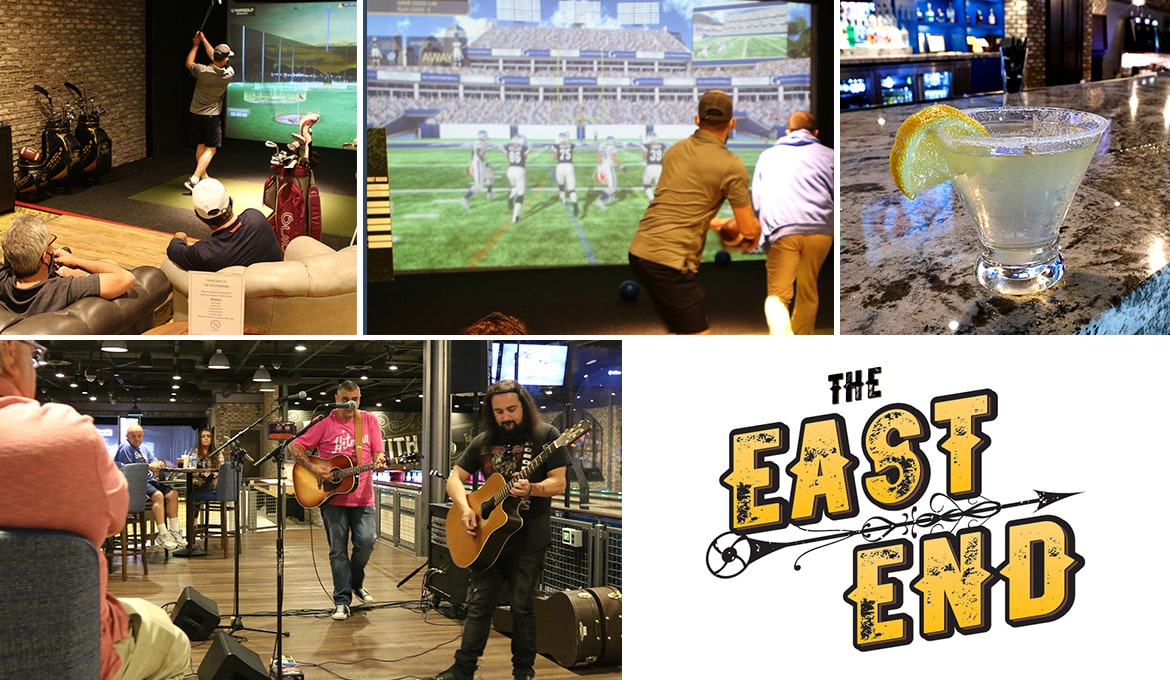 Holiday Party Central
Holiday season is upon us, and YBR Casino & Sports Book is a great spot to host an end-of-year party.
According to Sarah Just, director of sales and conference services at Turning Stone Resort Casino, companies, families, and even groups of friends have inquired about booking shindigs and soirees across Oneida Indian Nation properties including YBR.
Specifically, Sarah noted that groups are expressing interest in booking The Lanes at YBR, Topgolf Swing Suites, and the VIP Fan Caves inside the sports book.
"After more than a year and half of social distancing and staying at home, people are ready to come together again and celebrate the holidays and life," she said. "All of the Oneida properties are great backdrops for these celebrations, but YBR [Casino & Sports Book] in particular is incredibly popular because of everything it offers."
What makes holiday parties at YBR unique?
The food is a big draw. Because all catering goes through award-winning chefs on our food and beverage team, partygoers can wine and dine on delicious treats unlike any others in the region.
YBR also has great spaces for events. Our sports book Fan Caves are nightclub-quality VIP spaces, while the entire vibe in the East End of the casino is fun and lively. Groups can reserve one or all of the lanes in our on-site bowling alley, and one or both of our Topgolf Swing Suites, providing plentiful options.
Booking parties at YBR also unlocks special discounts and deals, including flexible cancelation policies (since, after all, we're still technically in a pandemic). Some of these options include the ability to reduce food and beverage minimum up to 14 days before the event and the ability to cancel the event entirely up to 21 days before the party date.
"We're certainly willing and eager to work with guests to make holiday parties everything they want them to be," said Sarah. "It's an exciting time of year, and it's exciting to celebrate together again."