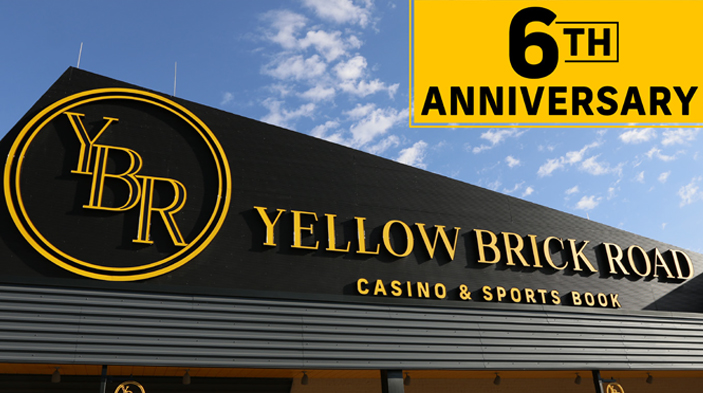 Happy Anniversary to Us!
June 2 marks the sixth anniversary of the opening of YBR, and we've put together a whole week of programming to celebrate this milestone with guests.
It's hard to believe six years have passed since YBR opened in Chittenango. Since then, the property has added a new gaming floor; The Lounge with Caesars Sports, which is the largest sports book in New York State; the Recreation Area; Burgers of Madison County, and more. Coming next month: the Party Pit, a new table games pit adjacent to the Recreation Area.
With all of this growth in six years, GM Lynn Segars said this milestone will be one to remember.
"We're delighted to be able to celebrate our sixth anniversary," she said. "It's even sweeter that we get to celebrate it with the people who have made us what we are today."
The biggest of our anniversary events takes place at 8 p.m. on Saturday, June 5: We're calling it our $25,000 "Break the Bank" drawing. Since May 1 guests have been earning entries for the drawing while playing slots and table games using their TS Rewards Card.
Those same guests can activate their entries with active play within 1 hour of the drawing itself.
That night, at 8 p.m., we'll select 12 winners for a chance to select a vault and win a tremendous cash prize. The top prize is $10,000; the second price is $5,000. All told, the prizes total $25,000! We'll also give out bigger prizes on our regular weekly promotions in celebration of our anniversary.
The week is bound to be one epic party. We hope to see you there