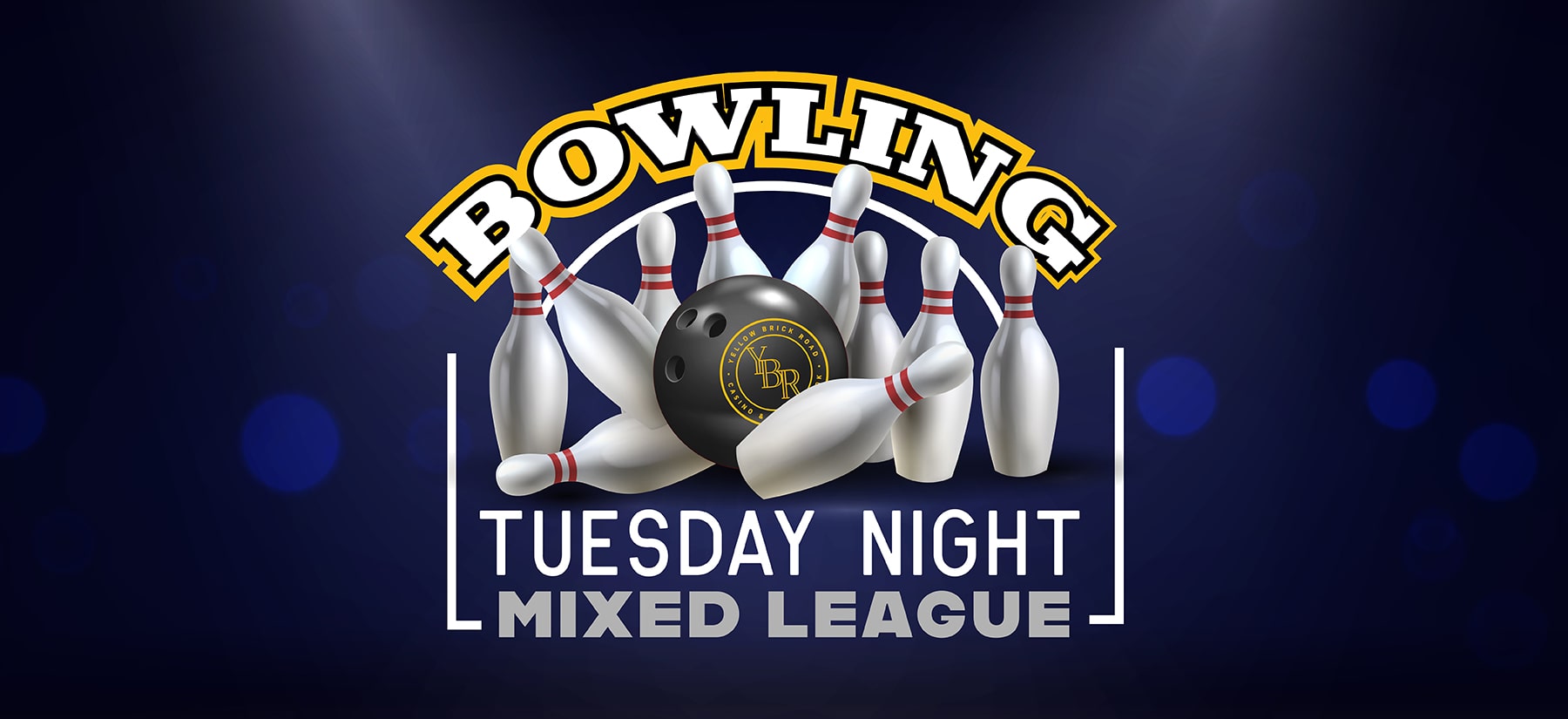 YBR Strikes with New Bowling League
Entertainment options in the East End are growing again this month, as YBR Casino & Sports Book has announced a new Tuesday night mixed bowling league.
The 11-week league starts October 19 and can accommodate up to eight 2-player teams at this time.
Dan Jones, Director of Guest Experience, said the move was a nod to the popularity of bowling and a celebration of the diversity of entertainment opportunities in YBR's East End. He added that the league also represents the shift to cooler weather and guests looking for fun indoor activities.
"Bowling is one of the top two or three participation sports in the country," said Dan. "People are getting ready to move inside for the winter months, we have the lanes to host them, and we thought it was a great chance to create something that some of our most loyal guests could get behind and work into their weekly routine."
Participation in the league costs $15 per week, or $165 for the season, and the fees include a drink and bowling shoes (you're also welcome to bring your own if you have them). The season includes a preliminary week for handicapping purposes, and three games bowled on each lane each week.
Dan certainly knows a lot about bowling, as 30 years ago, in the early days of his career, he was General Manager of the 36-lane Bowling Green Lanes in East Greenbush, on the west side of the Hudson River.
This new endeavor represents YBR's first foray into bowling leagues. Unlike other local leagues that run for as long as six months, the YBR mixed league will span 11 weeks, meaning a champion will be crowned right before the Christmas holidays.
"Winter around here is long and cold and snowy," Dan said. "There's no better way to pass the time than by bowling with friends."
The new league will kick off with an opening-night party on October 19, and all participants will get light appetizers and one free drink. At the end of the season, teams that finish in the top four slots will get a variety of prizes, including overnight stays at Turning Stone Resort Casino and free meals. YBR also will give out $25 gift cards for the most improved bowler and the highest points over average for the season and for a game.
To register for YBR's new bowling league, guests can register online here.