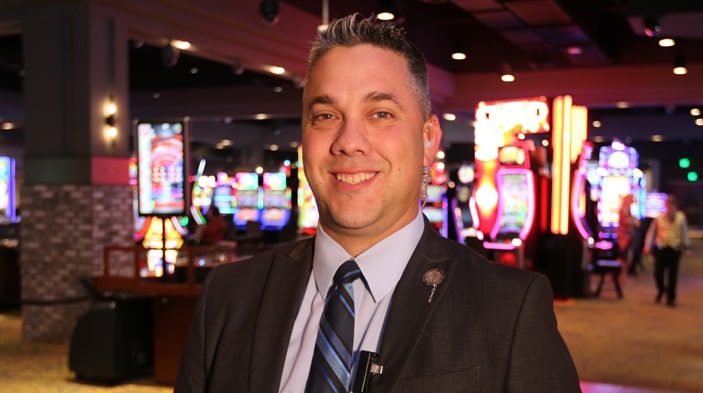 Meet Scott Chapin: Not All Superheroes Wear Capes
We think of Scott Chapin as Superman, because he works hard, along with our entire Security team, to make sure everyone at YBR Casino & Sports Book feels safe.
As Security Manager, Scott is tasked with protecting guests and employees at the casino —a tall order considering how many people pass through the property every day. All told, Scott runs a team of 20-25 individuals, a number that includes uniformed security personnel who patrol the casino.
"We are quietly one of the most important jobs in the casino," Scott says. "We stay behind the scenes, but we're definitely front-and-center when it comes to safety."
Scott never planned on a career in security. The native of Fayetteville, North Carolina had been working elsewhere in the region, running a restaurant nearby. When that work environment took a turn, he decided to change jobs completely and took an entry-level gig in security at Turning Stone Resort Casino. He worked there for eight years, got promoted a few times and eventually earned his spot as a security team leader.
He transferred to YBR to run our security detail about a year and a half ago.
Today, one of Scott's biggest passions is training—preparing himself and his team for every eventuality, no matter how unlikely something might seem.
"We believe that training never really ends," he said. In the last few months alone he and his team have gone through evacuation training, fire safety training, and more.
Of course, he also appreciates the service aspect of his job.
"I fell in love with the idea that we're making a difference in people's enjoyment, and we provide a real service that may not be visible or tangible. I know when I go home that I've done something every day to make YBR a better place."